What is Christmas?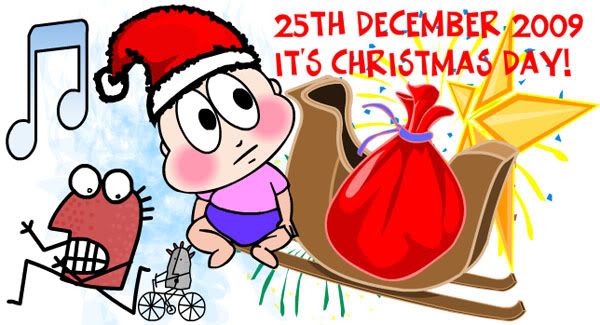 It's Christmas today. Weeeeeeee!!! My cartoon doodle :)
Christmas or Christmas Day is a public holiday and is celebrated by Christians throughout Malaysia. It is celebrated on December 25th to commemorate the birth of Jesus Christ.
Popular modern customs of the holiday include gift-giving, music, an exchange of greeting cards, church celebrations, a special meal, and the display of various decorations; including Christmas trees, lights, ornaments, garlands and nativity scenes.
Who is Santa Claus?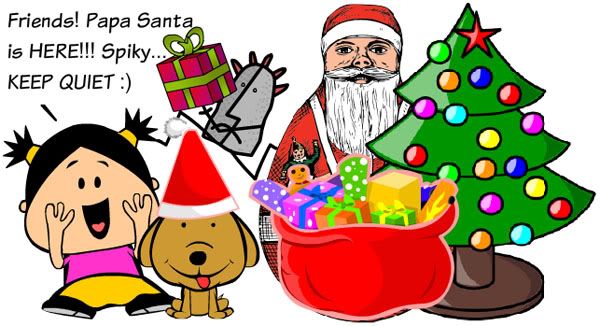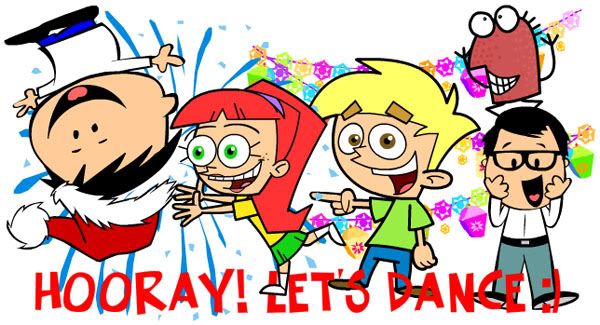 It's Christmas party time!! My cartoon doodle :)
According to Wikipedia, Santa Claus, also known as Saint Nicholas/Sinterklaas, Father Christmas, Kris Kringle or simply "Santa", is a legendary figure who, in many Western cultures, brings gifts to the homes of the good children during the late evening and overnight hours of Christmas Eve, December 24. Source:
WIKIPEDIA
Santa Claus lives with his wife Mrs. Claus, a countless number of magical elves, and eight or nine flying reindeer. He accomplishes this feat with the aid of the elves who make the toys in the workshop and the reindeer who pull his sleigh.
MYLO....How Do You Celebrate Christmas?
Merry Christmas to all and a Happy New Year. May your world be filled with warmth, joy and good cheer. My cartoon doodle :)
I'm a Buddhist, and I LOVE Christmas. Christmas is a time of joy and forgiveness, a time for family and friends. Usually, I tag along with my Christian friends to enjoy a scrumptious Christmas Eve dinner. The food is really good and tasty. I like roast turkey, Christmas pudding, gingerbread and mince pie. OOOH, YUMMY!
After the dinner, my friends would invite me for a Christmas church gathering. The festivities are topped off with the much-anticipated Nativity play, hymns, carols and spirited choir. It brings back good old memories of singing at the kindergarten by singing some of these beautiful Christmas songs. In Kuala Lumpur, it is common to see people with different religious beliefs attending these church gatherings, to observe and soak in the festive spirit.
On the first day of Christmas, I'll visit my Christian friends open house. The open house idea was first mooted in 1971, by the then Prime Minister Tun Abd Razak bin Hussein Al-Haj who threw open the doors of his abode during the Hari Raya celebrations. This unique practice makes the celebration of Christmas more meaningful, more in line with the spirit 1 Malaysia.
My New Year Goals & Wishes:
Travel to India, China and Lhasa, Tibet
Top 10 Christmas Trivia & Fun Facts: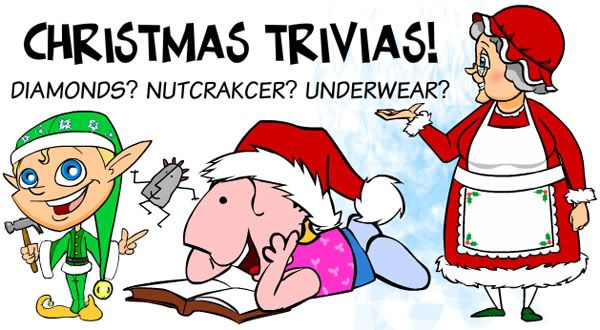 How much trash is generated annually from the gift wrap and shopping bags? 4,000,000 Tons!! (Note: 1 short ton = 907.18474 kilograms)
Germany made the first artificial Christmas trees. They were made of goose feathers and dyed green.
More diamonds are sold around Christmas than any other time of the year.
Electric lights for trees were first used in 1895.
Christmas trees are edible. The needles on pines, spruces and firs are actually a good source of Vitamin C and the pine cones are a good source of nutrition. So forget about the orange juice and go munch on your Christmas tree.
If you received all of the gifts in the song "The Twelve Days of Christmas," you would receive 364 gifts.
The Nutcracker" is the most famous Christmas ballet..
In Mexico, wearing red underwear on New Year's Eve is said to bring new love in the upcoming year.
In the Ukraine, if you find a spider web in the house on Christmas morning, it is believed to be a harbinger of good luck!
Jingle Bells" was first written for Thanksgiving and then became one of the most popular Christmas songs
PM Najib's Christmas Message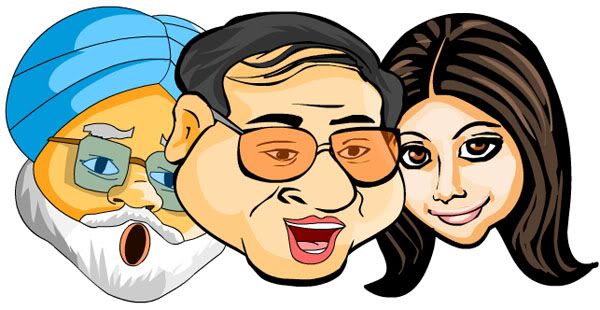 "Ho! Ho! Ho! Merry Christmas!" Manjit
"Selamat Hari Natal" Salmah
"As the end of another year draws closer, Christmas is once again upon us, offering yet another opportunity for many to unwind amidst the comfort of family, friends and neighbours.
This festive season, as enjoyable as it is, can produce excesses, even in these financially less liberating times. I believe that for Christians, this season marks a time to spread goodwill and cheer, particularly among the less fortunate. I hope that regardless of faith, all Malaysians can demonstrate our sense of generosity and compassion by extending it to those in need of it most, from the infirm and poor to our ever-present emergency services.
In this spirit of generosity, we ought also to demonstrate kindness towards our natural environment. A greener Christmas can be had, for example, by passing on unwanted gifts, packaging presents in recycled wrapping paper and using Christmas lights sparingly.
Finally, I wish to emphasise the opportunity to reach out to other members of the community. Like Hari Raya before it, why not use the occasion to bring together guests from different backgrounds under one roof?
On this note, I wish all celebrating this most special day a joyous, peaceful and harmonious Christmas." by PM Najib
National Christmas Day 2009
Venue: Padang Merdeka, Jalan Padang, Kota Kinabalu, Sabah
(29th December 2009 - Tuesday)