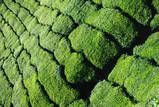 Article Preview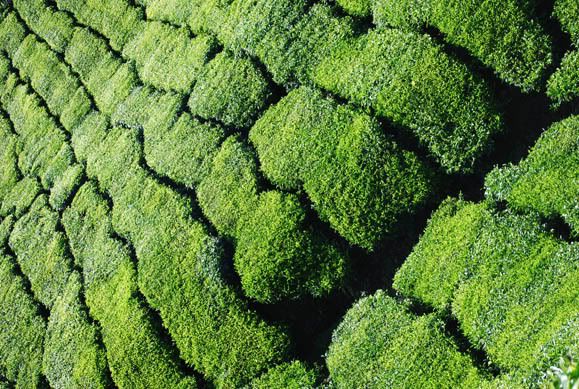 Location: BOH Plantation at Sungai Palas, Pahang, Malaysia
Date: 19 August 2008, 8.22am
Camera: Nikon D60 with Aperture: f/5.6, ISO Equiv.: 125
Tuesday, 19
th
August 2008 (Day Two)
Yippee
!!!!!! Finally...its a bright, sunny and a breezy day. Woke up 5.30 a.m. Its damn COLD!!! I was shivering all over!! The day before it was raining cat and dogs. So..I guess surrounding temperature drop to at least 15 degree Celsius. Packed my gears (NIKON camera & tripod) and get out of my room. Went to
da
main bus station. Was informed that I can catch an early bus (6.30a.m.) to
BOH
Plantation and Visitor Centre at
Sg
.
Palas
,
Brinchang
.
Waited...waited and waited..fuck that stupid bus...did not turn up. Later checked with some locals and was truly disappointed when I was verbally informed that
da
Regal bus service hopeless. No taxi wee hours in the morning. Brave myself and decided to walk to
Brinchang
from
Tanah
Rata
.
Have to say,
da
long and winding walking trip is such a memorable trip for me. Cold breeze was blowing all over
da
place. But, along
da
way, I managed to see lots of small to large sized veggies farm and local settlement such as
orang
asli
huts.
Da
view is breathtaking!
But after walking for nearly 2 and a half km, cannot do it anymore. TIRED!!!
Da
night before unable to sleep properly due to the excitement. So, flag down a taxi and took a RM 25 ride to
Sungai
Palas
. He drop me at
da
lowest point of
da
plantation and told me that is
da
best place to start taking photos.
Trusted him and start my mini hiking to
da
top of
da
mountain/
BOH's
Visitor Centre. Refer to my hand phone and
da
time is 8.00 a.m.
Da
view of
da
plantation is HEAVEN! Watching
da
Sun rising on top of my head is something I will remember for life! Walk...hike...stop..take pictures..
Another long journey..walk another 2km up to
da
mountain.
Finally, reach
da
mountain! Saw some wooden living quarters for estate workers and their families . All of them painted in light blue colours. Two jolly gals were chasing a dog. Take
da
moment and snap some good photos. LOVE IT!
Interestingly
da
BOH
Visitor Centre is a modern architecture design in
da
midst of mountain and old quarters. I have to say...I am PROUD of myself being a lonely hiker climbing up
da
winding road up to
da
peak of
da
mountain! 99% visitors are actually on van tours or driving their own vehicles to reach
da
peak. Even middle aged Indian local was shocked when I told him that I am hiking up and down
da
mountain with my legs!
My conclusion....Its a tiring experience...but...then again...its a BLISSFUL and HEAVENLY experience for me :)
The following photos are in random order of my trip. Having a hard time organizing photos in blogger.
Picture 1 - Mountain view. Lots of green tea!
Picture 2 - Lonely red leave. I love da contrast of this picture :)
Picture 3 - Another angle of da green mountain. Those gap in between of tea plants enable da workers to navigate their way easily.


Picture 4 - A Bangladeshi worker cutting tea leaves. Have to fill up da whole basket!
Picture 5 - A lonely dead tree in da middle of da plantation


Picture 6 - BOH Visitor Centre at da top of da mountain. Visitors can see da process involve in making tea leaves at da centre. A mix of modern and old day architecture. Also you can enjoy your cup of English tea with amazing scenery.


Picture 7 - Green leaves with a tint of sunlight. LOVE this photo!


Picture 8 - Capture this photo on my way hiking down da mountain. It was nearly 11.50a.m. Workers are busy packing tea leaves into gunny sack. An interesting moment to me.
Picture 9 - Green tea leaves. LOTS OF THEM!
Picture 10 - A worker trimming
da
leaves and put it into
da
basket. Have a short chat with him and was informed his working hours from 7.30a.m. to 3.30p.m. He was staying in low cost quarters provided by
da
BOH's
management. Later, he was a bit curious about
da
price of my
DSLR
camera. I think he was a bit shocked to learn that my camera cost thousands of ringgit.
Picture 11 - These girls were chasing a young
dogie
. Took
da
opportunity
to snap some pictures. They are
da
children of
da
estate workers. Have to say...happy go lucky fellas :)
Picture 12 -
Da
visitor centre at
da
top of
da
mountain. I guess, I am
da
only young fella hiking up to
da
top of
da
mountain.
Picture 13 - Some blue painted wooden huts overlooking
da
green mountain
Picture 14 - Cold breeze blowing all over
da
mountain. NICE!
Picture 15 - Another picture of an estate worker. Same uniform given to them. Notice
da
yellow boots? :)
Picture 16 - Basket full of green harvest. Hard work needed!
Picture 17 - Happy mongrel....WOOF!
Da
doggie
was licking me all over.
Picture 18 - Packing
da
harvest. I wonder why da workers are wearing gunny sack?
Picture 19 - Another mountain view!