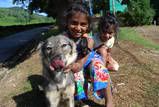 Article Preview
Location: BOH Plantation at Sungai Palas, Pahang, Malaysia Date: 19 August 2008, 9.41amCamera: Nikon D60 with Aperture: f/7.1, ISO Equiv.: 100

Tuesday, 19th August 2008 (Day Two - Hot Afternoon)
By 12.30p.m. arrived at Sg. Palas main junction. Lots of cars and vans parked at da side of da road. A few traders set up some veggies and fruits stalls along da road. Bought some oranges (extra large) and fresh veggies. Its a good bargain! Da oranges are SUPER SWEET and delicious!
Went to this Bee Farm. FOC! Spent at least 45 minutes there. No bees at all! The only thing that is visible are stacks of man-made bee hive here and there. Well, it look like a mini flower park than a bee farm! Some promoters are selling jars of honey. Its outrageously expensive!
My last destination of da day is da strawberry farm. A few strawberry farms in Brinchang. Went to da closet - EQ Strawberry Farm. Wanted to to pluck some fresh strawberries. But....plucking time is over by 12.00p.m. Damn it! The worker told me that daily plucking session from morning until 12 noon. Aiyah...miss it! Never mind....just ordered myself a vanilla ice cream top with strawberry and whipped cream! Two words to describe that serving...YUMMY! and LUSCIOUS! Here is a list of some of the strawberry farms in Cameron Highlands (Kasimani's Strawberry Farm, KHM Strawberry, Healthy Strawberry Farm and Raju's Hill Strawberry Farm).
Soon after that...took a taxi back to Tanah Rata's bus station and ordered myself a return ticket back to Puduraya, KL. Took my lunch and boarded da bus. During da journey back to KL, I was having bouts of nauseous. Wanted to vomit during da first two hours of da journey. Da next whole day...down with diarrhea. Went to da toilet at least 15 times! I suspected da lunch I took at Tanah Rata is not 'clean' (white rice with beef and gravy).
Summary>>Its a solo two days trip to Cameron Highlands. Da BEST thing about Cameron Highlands is da breezy and moderate climate + scenic view at BOH's plantation in Sg. Palas. Da WORST thing is da lousy and unreliable local bus service serving Brinchang area + expensive taxi ride + also steep prices of consumer goods.
O.K. enough of ranting for now. Add another 10 more pictures from my DSLR digital album collection. Cheers mate :)
Picture 2 - Another picture of a worker harvesting da green tea


Picture 3 - An awesome villa facing da plantation.
Picture 4 - Cacti madness. Lots of cactus plants. But...da price of these cactus plants are expensive! You can get cheaper price at KL!
Picture 5 - A dead bug still standing on a leave. Da brown exoskeleton is visible.
Picture 6 - A NICE flower. I call it PURE WHITE :)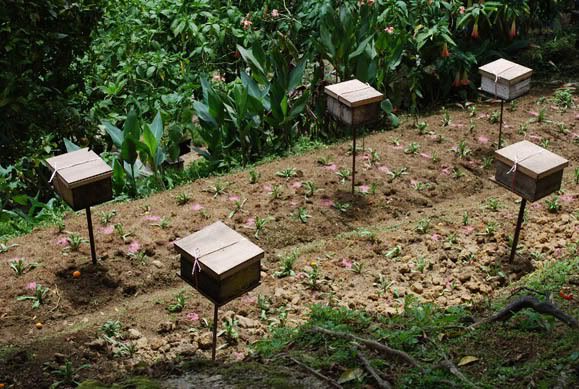 Picture 7 - Man-made bee hive. Not even one bee is visible. Maybe my expectation is too high. Its around 1.00 p.m. Bees hiding?
Picture 8 - Finally! A BEE and its a MUTANT GIGANTIC bee! Nah..its just a large sized display.
Picture 9 - Another nice photo
Picture 10 - This flower is gorgeous. Have not seen it before in KL. Look like a squashy TRUMPET
Picture 11 - A big red hibiscus flower. Love da colours of this picture. Sharp and bright!
Picture 12 - A plantation worker
Picture 13 - Bee on display
Picture 14 - Where are da bees? Should I shake the boxes?